Advanced National Diploma at the 2022 Convention
Earn Your Advanced National Diploma at the 2022 United Soccer Coaches Convention
We're proud to offer our Advanced National Diploma at the 2022 United Soccer Coaches Convention in Kansas City! We've added this course for Convention attendees to make the most of their time and take advantage of this opportunity to earn this valuable diploma.
The Advanced National Diploma's emphasis is on training those players within a team concept designed to produce a successful environment. The 9v9 model is the main focus. The curriculum includes team organization and training, advanced methodology, analysis and understanding systems of play, a focus on tactics within thirds of the field, technical position overviews, match analysis, and the psychological aspect of coaching.
You can reserve your spot for the Advanced National Diploma during your Convention registration process. Click here if you have already registered and would like to add this course to your registration.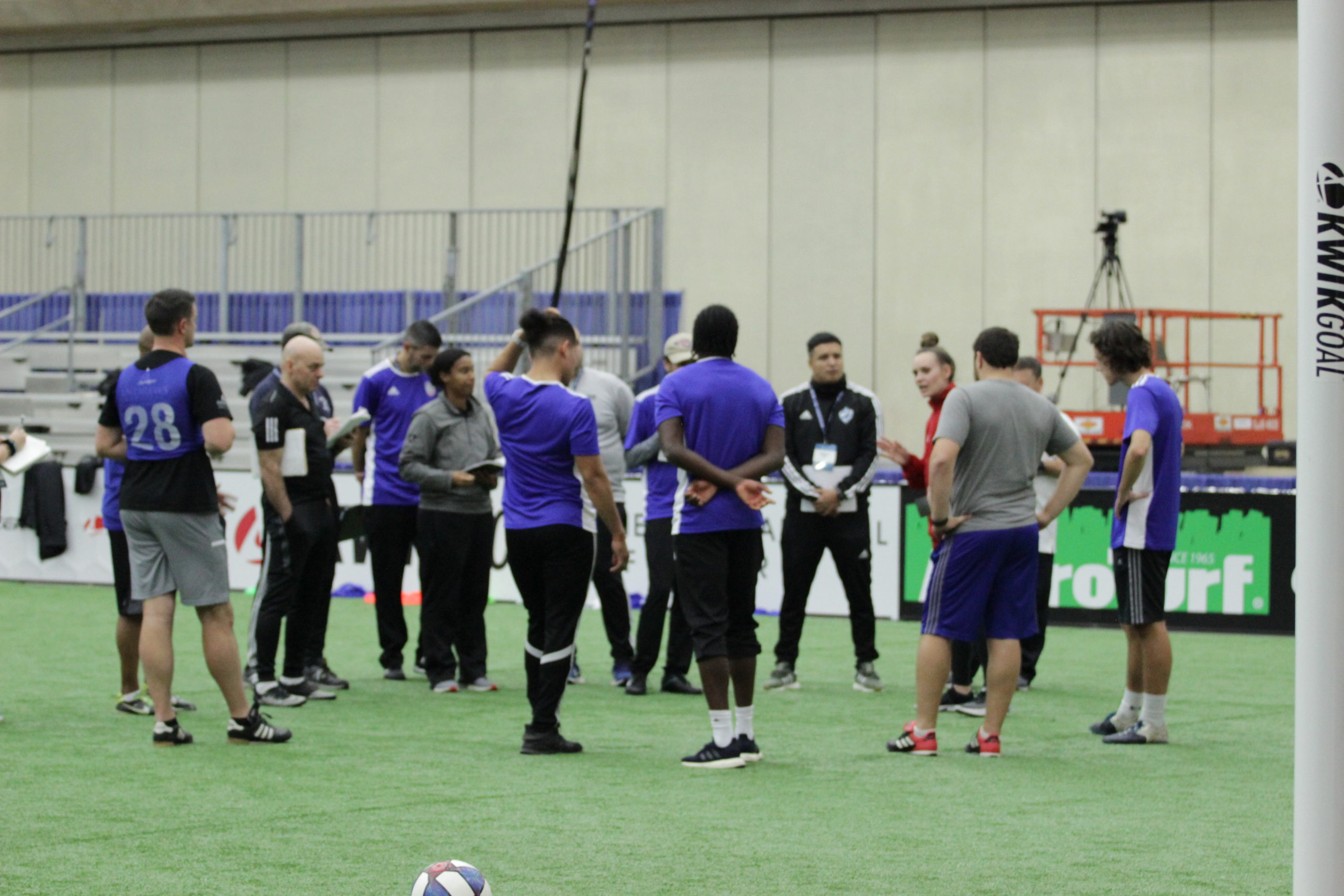 ADVANCED NATIONAL DIPLOMA INFORMATION
Date: Tuesday, January 18, 2022 – Sunday, January 23, 2022
Location: Kansas City Convention Center – Kansas City, Missouri
Price: $1,300 (Convention registration is an additional cost)
Price Includes: double occupancy housing for five (5) nights (Tuesday – Sunday), four (4) meals, and a ticket to the President's Reception
Time Commitment: 40 hours of directed learning, 1 hour field assessment
Testing: Yes
Prerequisites: National Diploma, U.S. Soccer 'D' or 'C' License
Schedule: Click here to view the current schedule.*
For all course specific questions please contact Allison Pronske, United Soccer Coaches Director of Education Administration at apronske@unitedsoccercoaches.org.
*Please note the schedule is constantly evolving and subject to change. Check back frequently to view the most up-to-date schedule. 
More About United Soccer Coaches Advanced Diplomas
United Soccer Coaches Advanced Diplomas are an excellent way to build your coaching education experiences. When you complete these courses you will have earned a diploma that is respected industry-wide and enhances your coaching resume.